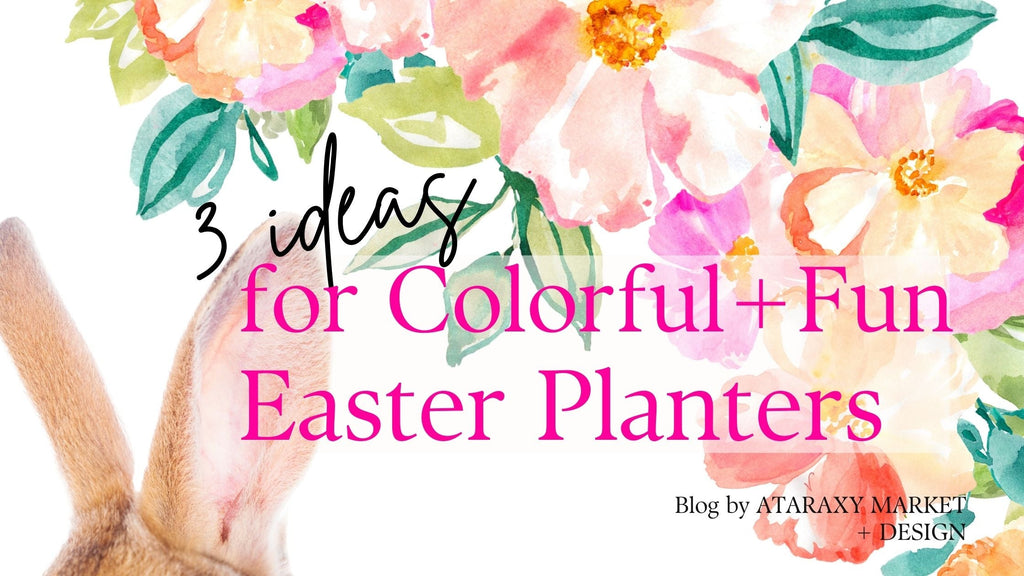 Spring time. New you. New blooms.
With it being Spring now, what do you find yourself looking most forward to? I find myself every year eager to rip out my winter greens! Replacing them with the most colorful spring time plants I can get my hands on, is a satisfaction I live for. This year being in California, I wont be ripping out last seasons flowers but I will be adding a pop of fun and color with my Easter decor.
Enjoy at the very bottom links to amazon to make recreating the look easy!
"Blossom by blossom the spring begins." — Algernon Charles Swinburne
Bunny Butts 
These bunny butts are meant for wreaths. They come with wires so I wrapped on branches or into the planter. There is the Peter Cotton Tail or the White Bunny Butt. These are way too cute for the kids! They also add color while adding cute character. I paired them with plastic carrots. 
"Believe there is a great power silently working all things for good, behave yourself and never mind the rest." - Peter Rabbit
Colored Sticks 
I took White Birch Branches I had left over from Christmas, and spray painted them with matte paint. The periwinkle was so beautiful and carried over into Summer very well. 
DIY Painted Jumbo Eggs 
I started with 10" Jumbo Plastic eggs off amazon. I thought I would like them as is but found the colors to feel "childish" so went a different route and painted them all white by hand (this step could have easily have been done in light layers of spray paint) Then grabbed a few blue and cream paints from a cute little shop in Frankfort, lL but any paint will do just fine. I did thin layers of blue. At the end I flicked brown and cream speckles to add a robin egg feel. I also spray painted some eggs with a high gloss teal spray paint which I like also. 
Here are a few links off Amazon that I used for some of the items above, but feel free to shop local to complete the same looks! 
Enjoy adding color to your front door!
 Happy Spring!! 
---